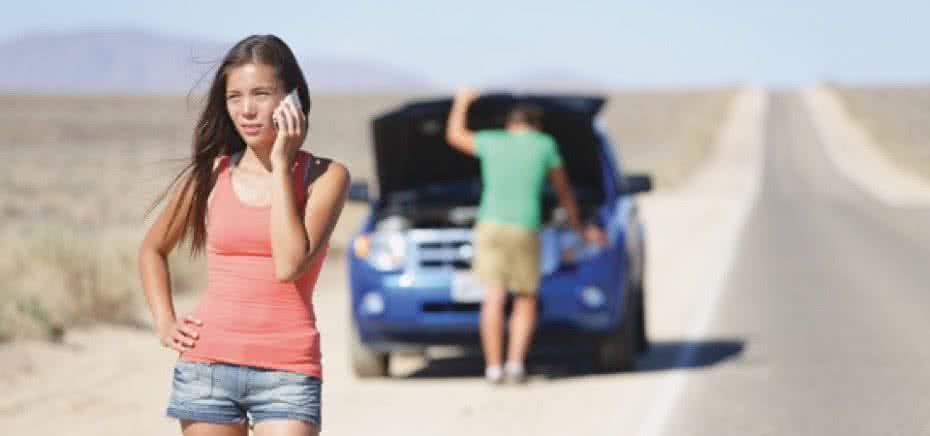 The 6 Most Common Causes of Car Breakdowns
You count on your car to get you where you need to be day after day. To go shopping, to get to work or simply to visit all the places in Surrey you want to visit. You might not be expecting it, but a breakdown can happen to anyone. Read further to learn the six most common causes of car breakdowns, which may call for towing services.
Flat or blown tire
Many drivers have experienced a flat tire at some point or another but fortunately, it's an easy fix. Always keep a spare, a tire iron and a jack in your car, just in case you get a flat.
Out of fuel
Fuel gauges aren't always accurate and driving on an empty tank puts you at risk of running out, especially if you get caught in traffic for longer than you expected, or even while getting gas from across the border. Keep your tank topped up to avoid this problem, or call us for towing if you ever get stuck without gas in the Surrey area or across the border.
Alternator issues
Flickering headlights, electrical system failures, trouble starting the engine, battery failure, and strange noises can all point to problems with the alternator. If your engine dies due to an electrical failure, call Bayview Auto Towing for quick and friendly roadside assistance.
Transmission failure
Transmission failure is most often due to lack of regular maintenance. Keep the transmission fluid topped up and have your car regularly serviced to avoid putting stress on the transmission components.
Engine overheating
If your engine overheats while driving, you could end up stuck on the side of the road. Turn the heat on full blast to take some of the pressure off the engine and then pull over as quickly as possible. No matter where you are, you can count on Bayview Auto Towing for round-the-clock towing services in Cloverdale and beyond.
Oil and lubrication problems
Oil reduces the amount of friction on the moving parts of your engine. It also helps carry away heat. If you run out of oil, the increased heat and friction can cause your engine to seize. You can't drive with a seized engine so you'll have to call for towing and then get your car to a mechanic.
You can count on us to come to your assistance as quickly as possible. Whether you need towing in Surrey, towing in Cloverdale or towing across the U.S. border, Bayview Auto Towing is here to help. Contact us today to learn more about our services or for 24/7 roadside assistance.
https://bayviewtowing.com/wp-content/uploads/2018/02/6-most-common-causes-of-car-breakdowns.jpg
436
930
caorda
https://bayviewtowing.com/wp-content/uploads/2018/04/bayview-towing-logo-2018.png
caorda
2018-02-27 17:02:24
2018-09-07 09:47:40
The 6 Most Common Causes of Car Breakdowns